(本文刊发于《中国经济周刊》2016年第31期)
CEW Editorial
P03| A fundamentally monetary and financial solution is of great significance for achieving a successful regulation of the real estate sector in China
Cover Story
P16| Will Internet help to open up and propel an innovative development for rural finance?
Exclusives
Special Report
P24| An analytical report: the fiscal transparency of municipal governments in China
P30| An interpretation of the newly passed CPC accountability regulations
PPP Report
P35| Ningyang County's application of PPP model in improving ecological environment
Science and Technology Innovation
P38| Zhangjiang Enterprise's application of PPP model in developing its hi-tech park
Pictures
P40| Blistering summer days
Macro&Policy
P44| A summary of the current development situation of taxi in municipalities directly under the central government and provincial capital cities
P48| Staffing of government affiliated institutions will be cancelled in colleges and hospitals
Finance&Capital
P51| Brokerages use outflanking tactics to go public
P53| More than half of brokerages' ratings have been downgraded
Industry&Company
P56| An investigation into illegal activities of Nanjing Chemical Fiber Company Limited
P59| Shougang Group and Caofeidian District accelerate their coordinated development
P62| Didi Chuxing will acquire all of Uber China's operations
P64| Why domestic smartphones become increasingly expensive?
P66| Gree focuses on independent innovation and diversified development
P68| Nuode commercial street attracts substantial investment
Region&City
P70| Whether replacing Chongming County with Chongming District will be good for ecological protection in Shanghai?
P72| Huangge Zhuang Town's practice in advancing new urbanization
International
P74| Succession tussle heats up among descendants of Samsung
Opinion
P77| Will international financial market suffers stagflation?
P78| Brexitology
P80| Four transformations in the development of green buildings in China
Reading
P84| Interesting Finance
Column
P86| Doing O2O commerce needs "Internet plus craftsmanship spirit"
————————————————————————————————————————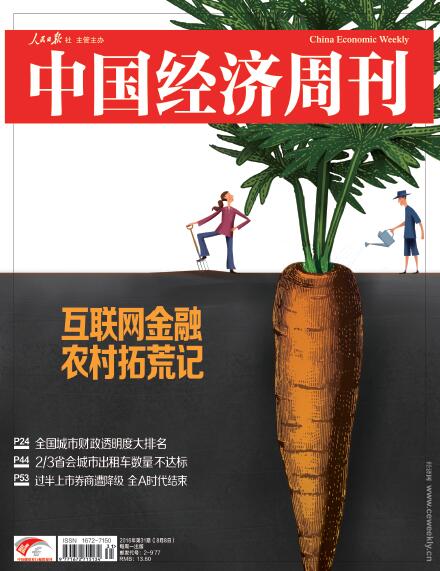 2016年第31期《中国经济周刊》封面