(本文刊发于《中国经济周刊》2016年第20期)
On 20th January 2015, President Xi Jinping came to Dali Bai Autonomous Prefecture to inspect the situation of Erhai ecological protection.
Cover Story
P16| The record of Erhai lake water quality improvement project with a PPP approach in Daili, Yunnan
CEW Editorial
P03| How can infrastructure investment be efficient and effective?
China Economic Forum
P30| China's status of "market economy" has not been recognized although it has been in the WTO for 15 years
People
P34| Chinese enterprises devote to promoting overseas market
P42| Liu Mingzhong: the chairman of both China First Heavy Industries (CFHI) and Xinxing Cathay International Group
P47| An exclusive interview of Wang Min, the chairman of XCMG
Pictures
P50| Real estate agencies are increasing?promotion?efforts
Macro&Policy
P54| Private investment has decreased during recent 10 years
P58| Monopolistic cost increases enterprises' burden
Finance&Capital
P60| The return of China concept stocks to A-share market is tough
Industry&Company
P66| Zhou Feng, CEO of Netease Youdao, regards online education as a potentially profitable market
P68| An investigation into the sharp increase of garlic price
Region&City
P70| Five rural commercial banks in Jiangsu have finished their IPOs
International
P72| Does Trump suffer a budget shortage during the presidential election?
P74| The change of Saudi Arabia oil minister and the country's economic reform blueprint
Opinion
P77| There are reasons for Chinese shares to rise
P78| Should there be rules for the era Big Data?
Reading
P80| Su Xing Economic Treatise (complete works)
Column
P82| Four industries' acquisition and reorganization have been halted
P83| The debt-to-equity swap of commercial banks is unrealistic
P84| Students' comments on the college entrance examination
P86| A complaint to the China Mobile
————————————————————————————————————————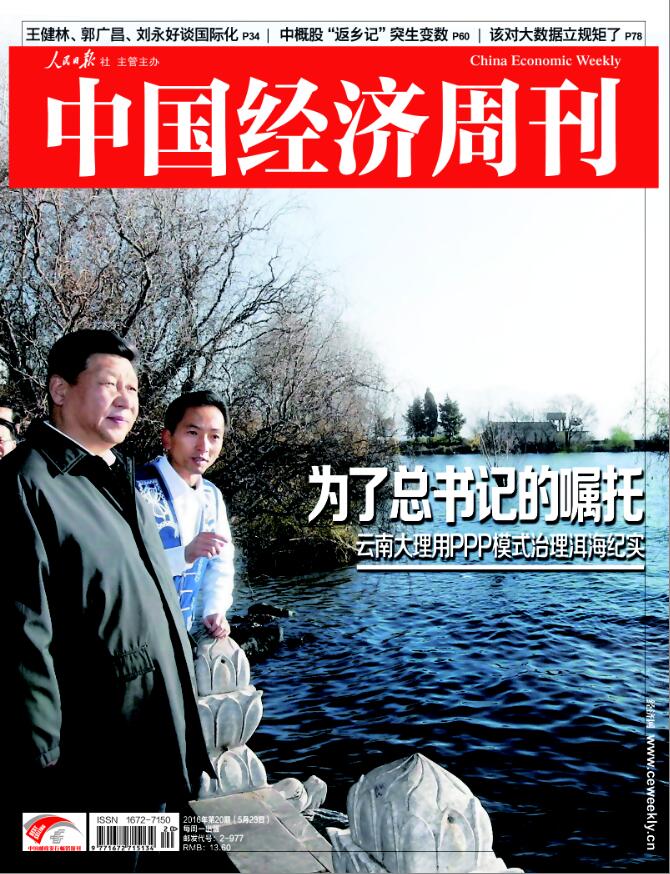 2016年第20期《中国经济周刊》封面