(本文刊发于《中国经济周刊》2016年第14期)
CEW Editorial
P03| When can Chinese people enjoy 2.5-Days holiday?
Cover Story
P16| Mergers and acquisitions among Chinese SOEs in the past 13 year
Exclusives
Special Report
P24| The trap of Zhong Jin
P28| China's Internet celebrity economy
P32| Supply-side reform must be balanced with stimulus
People
P34| ZTE founder Hou Weigui has retired and Zhao Xianming will take over
P36| Cadre Assignment Directly Linked to Poverty Alleviation Evaluation in Huoqiu, Anhui Province
P39| The creative power of fasten group
P42| New mode will be used to accelerate Shanghai's construction of a science and technology innovation center
P44| Fruit Day Gains 100 million Dollars through D-round Financing
Pictures
P46| A vanishing village
Macro&Policy
P52| Many Regions Cut Social Security Premium Contributed by Companies
Finance&Capital
P56| Disappointing Finance Performance of Listed Steel Enterprises: Baoshan Iron & Steel Hits Its Net Margin Bottom
P58| Carriers struggling narrow margins as daily profit reduces to 380 million
Industry&Company
P60| The twists and turns of the development of China's Cordyceps industry
P64| Are physical pharmacies welcoming their splendid time?
P66| The attractiveness of the India market to China
P68| The Amway group's "Internet Plus" plan
Region&City
P70| A wider transportation network: Jingan District releases its blueprint
International
P72| Challenges and opportunities in the new global pattern
Opinion
P74| The role of stimulus in China's economy
P75| How fake milk powder enters the market?
P76| Why law has been misunderstood again and again?
P77| The path of the development of the steel structure in China
P80| Reform of state-owned assets need to clarify the concept
Reading
P82| The Real-Life MBA
Column
P84| Do traditional Chinese companies really know Internet+?
P86| Should doctor be criticized? If patients run away without paying
————————————————————————————————————————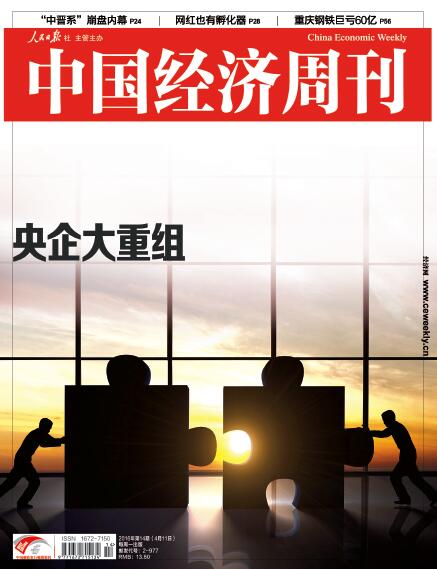 2016年第14期《中国经济周刊》封面